Welcome and thank-you for making time to visit
My hope is that this website will give you a sense of who I am and what I can offer as a Social Worker and Yoga Teacher. You can contact me by phone: (07) 4041 2057 or email: contact@simonedewar.com.au to make an appointment, book in for a yoga class, or for more information. I check my phone and emails between 8am – 5pm Monday to Friday. I look forward to connecting with you soon.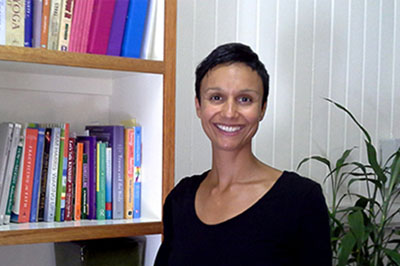 News
Here we are beginning September now. I am now finding my weekly rhythm with working at the Palliative Care Ward, Gordonvale Hospital, Monday and Tuesday, and then being in private practice the remainder of the week. In private practice, I am offering individual counselling and External Supervision as well as marking Social Work students' essays for Griffith University and tutoring at James Cook University – a full and rewarding array of work tasks.
Please see the Restorative Yoga class page for information on classes. There are no further dates for Trauma-Sensitive Yoga set for 2018 as yet. Please contact me directly if you have a request for individual or group classes.
Warmly, Simone