Welcome and thank-you for making time to visit
My hope is that this website will give you a sense of who I am and what I can offer as a Social Worker and Yoga Teacher. You can contact me by phone: (07) 4041 2057 or email: contact@simonedewar.com.au to make an appointment, book in for a yoga class, or for more information. I check my phone and emails between 8am – 5pm Monday to Friday. I look forward to connecting with you soon.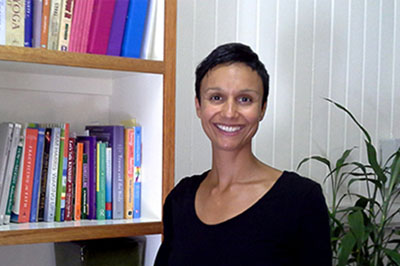 News
Well, here we are about to begin April. I hope you are finding ways to rest and integrate daily life.
I have now commenced my role as a Social Worker at the Palliative Care Ward, Gordonvale Hospital on Monday and Tuesdays. I will be in my private practice each Wednesday, Thursday and Fridays. I feel grateful for these two meaningful ways of working I am able to take on.
I am also doing some tutoring and marking with James Cook University in the next few weeks. I will have some changes to my schedule in the weeks between Monday 9th April to Friday 27th April – please call or email me for more info.
I will offer monthly Restorative Yoga classes for the first part of the year and will explore the possibility of more regular classes in the second part of the year. Please see the "Restorative Yoga" page for more information.
Jo Mensinga and I continue to offer Trauma-Sensitive Yoga (TSY) classes. Please see the "Trauma-Sensitive Yoga" page for more information.