Welcome to my website.
My hope is that this website will provide you a sense of what I can offer as a social worker and yoga teacher.
Please contact me on T: 4041 2057 or contact@simonedewar.com.au with any questions you have, or to make an appointment.
I look forward to connecting with you.
Warmly, Simone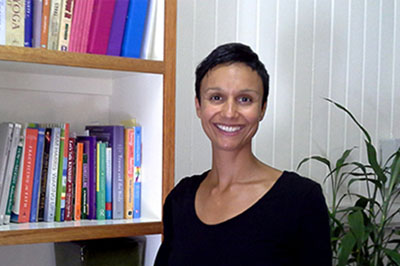 Current news
January 2021
I write this entry and reflect on the continued challenges as the New Year unfolds. May you find internal practices, and external people and places that can support you to stay as well and steady as possible. I've included below a few topics relevant to my private practice, and will update this space throughout the year. Warmly, Simone
Work days and taking on new clients
I am continuing to work on projects Monday and Tuesdays, and offer appointments each Wednesday, Thursday and Friday; generally through phone or internet-based appointments. While I am currently not offering ongoing in-person appointments, I am able to book at office in the inner-city Brisbane area for Cairns clients who are coming down! At this stage I do not have capacity to take on new clients, however, you can contact me as I may know of other colleagues who could also match with what you are looking for at this time.
Contact details
I am currently using my Cairns contact details even though I am now in Brisbane. And so you can call me on (07) 4041 2057, email: contact@simonedewar.com.au or send mail to PO Box 1225, Cairns, QLD 4870.
Updating this website
As I have moved, and am no longer teaching yoga, I am in the process of updating this website. Most of the information is correct as at January 2021, however, some of the information is yet to be updated; an ongoing task that provides an opportunity to extend my technology skills!