Welcome and thank-you for making time to visit
My hope is that this website will give you a sense of who I am and what I can offer as a Social Worker and Yoga Teacher. You can contact me by phone: (07) 4041 2057 or email: contact@simonedewar.com.au to make an appointment, book in for a yoga class, or for more information. I check my phone and emails between 8am – 5pm Monday to Friday. I look forward to connecting with you soon.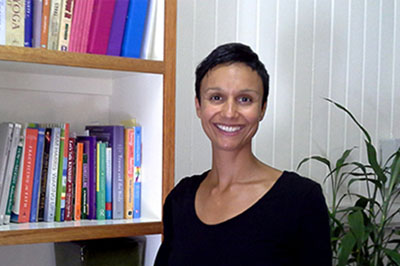 News
25th January 2019
The wet season has arrived in Cairns, and I can hear the rain falling on the roof as I write this message. I hope that the transition to 2019 was joyful, and provided an opportunity to reflect on 2018 and to imagine for the year to come. 
I am working my regular schedule: Monday and Tuesday at the Palliative Care Ward, Gordonvale Hospital, and Wednesday, Thursday and Friday in private practice.
i am considering my plans for Restorative Yoga and Trauma-Sensitive Yoga classes in 2019. General information on these classes are available on the pages of my website in the meantime. You can also contact me directly if you would like to request an individual or private group classes in either of these yoga styles. 
Warmly, Simone